Countdown is on for Women's Mini Marathon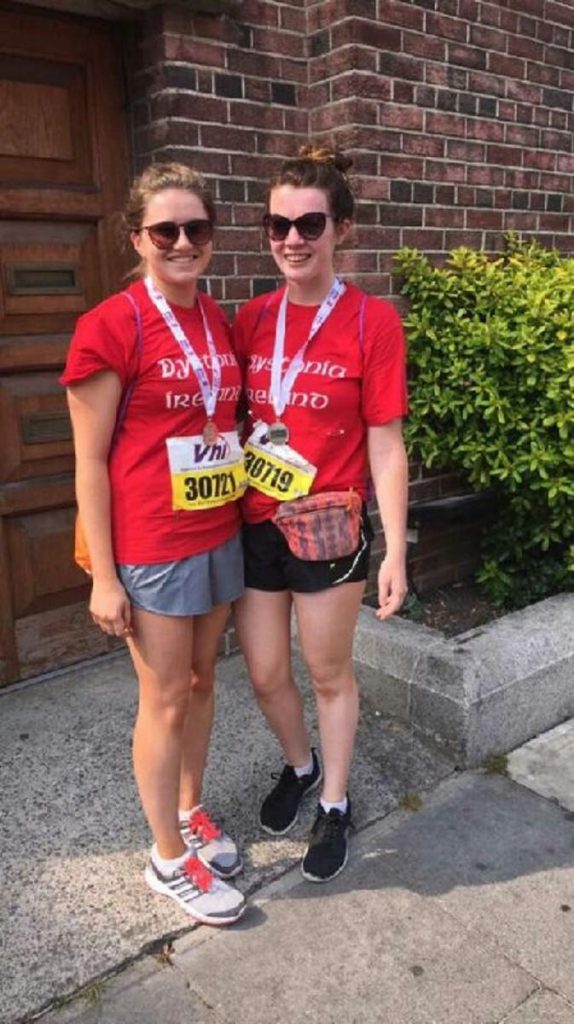 Emma Quinn and Sarah McEvoy who took part in the Women's Mini Marathon last year
Please join Dystonia Ireland team …..for a fun day out!
Entry Forms are now in The Evening Herald every Wednesday and Saturday or online www.vhiwomensminimarathon.ie
Closing date 28th April 2017 or when maximum numbers of entries are reached.
---
Please note that those of you who cannot partake in  the  Women's Mini Marathon would be very welcome to join us in The Central Hotel, 1, Exchequer Street, Dublin 2 for Tea/Coffee and sandwiches free of charge . We  would be very grateful for catering purposes only if you could inform us of your attendance. Looking forward to meeting many of you who are available to be with us on the day!
---