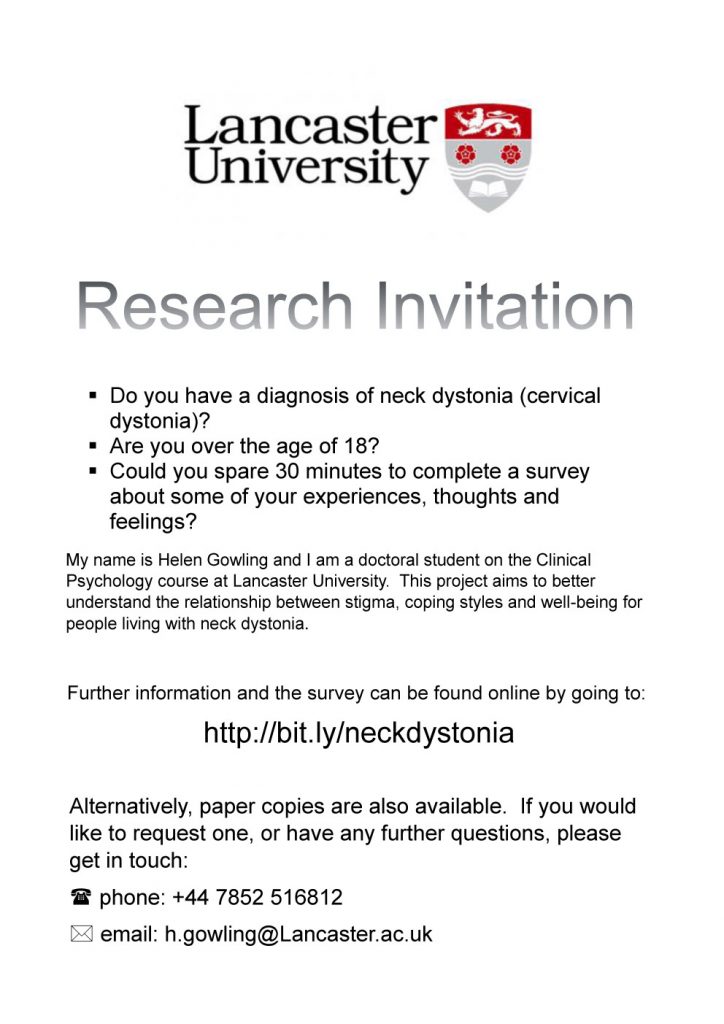 Dystonia Ireland needs your help!
Helen Gowling, Trainee Clinical Psychologist, Lancaster University, has received final approval from the Ethics Committee for her research thesis and her survey about stigma, coping styles and well- being in individuals with Cervical Dystonia
The study will be supervised by Dr Fiona Eccles at Lancaster University and Dr Fiadhnait O'Keeffe at St. Vincent's University Hospital, Dublin.
Helen would be delighted if Dystonia Ireland members could please take part in the survey as she needs as many participants as possible.
To take part go to: