Participants Wanted for European Dystonia Survey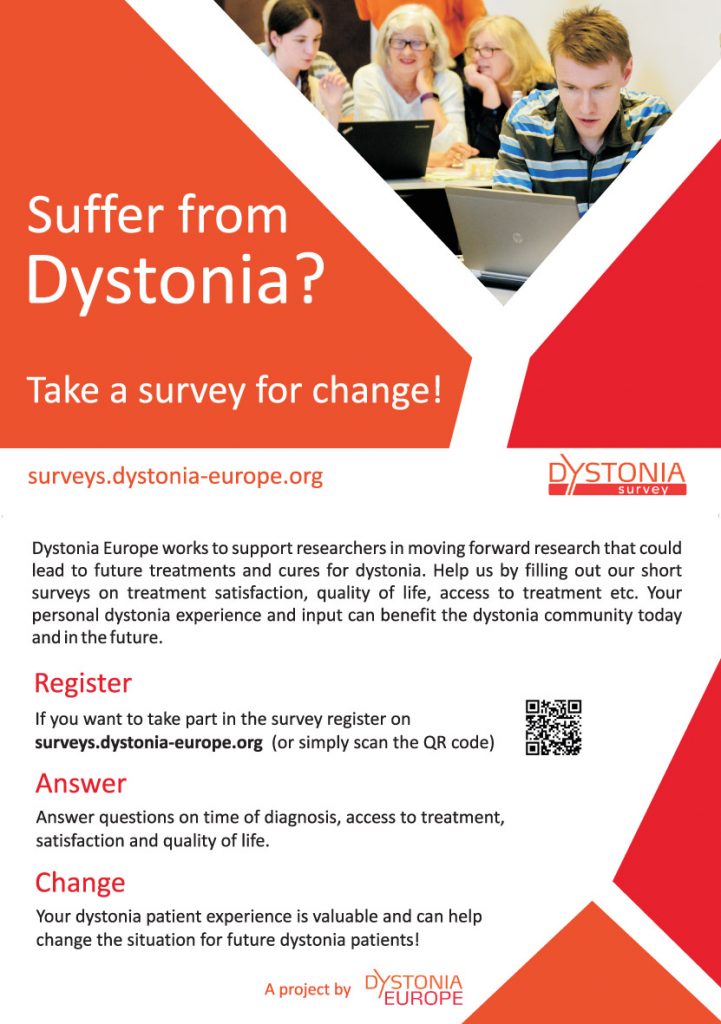 Dystonia Ireland would like to ask our members if they would like to participate in a European Dystonia Survey project by Prof. Maja Relja about time of diagnosis access to treatment and quality of life
Click on https://surveys.dystonia-europe.org where you find the survey.
The survey will be up and running until the end of December 2017 and the first results of the survey will be presented at the EU Parliament. With your help we could evaluate the accessibility of patients to treatment and dystonia specialists in Europe, the effectiveness of care and treatment as well as the influence of dystonia on quality of life. Results derived from Professor Relja's questionnaire could help to improve dystonia care in Europe and prove that dystonia is not a rare disease.
Dystonia Europe works to support researchers in moving forward research and hope that the new survey platform can be a useful tool that could lead to improved treatments and better understanding of dystonia.